Phone Fantasy Radio is a cyber broadcasting network offering our mature audience enjoyment and adult entertainment. Created in 2007 by Lakrush Hearts, we're jammed packed with innovative ideas and a streak for controversy. We have a variety of live daily talk shows that covers a plethora of topics, 24/7 live streaming, on air interviews with influential individuals and more. We are always making improvements that will enhance our growing interactive community.
Join Us and Let The Conversation Begin…
OUR WEEKLY LINE UP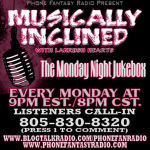 MUSICALLY INCLINED
Every Monday @ 9PM EST.
Join hostess Lakrush Hearts for the Monday Night Jukebox playing her favorite tunes while discussing the latest headline news and celebrity gossip. Also every third Monday musical guest feature on the "The Indie Blast". Be A Feature Guest or Submit Your Music for airplay consideration.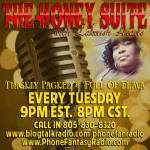 THE HONEY SUITE
Every Tuesday @ 9PM EST.
Join hostess Lakrush Hearts for Full Of Flava Tuesdays weekly discussions ♦Parental Guidance – Parenthood ♦The Ratchet Truth – Dating, Relationships ♦Krushin' After Dark – Sexuality & more. ♦The Locker Room – Manly conversations with guest male commentators and much more. Show features include guest interviews and special guest commentators.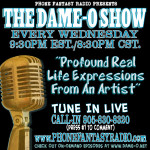 THE DAME-O SHOW
Every Wednesday @ 9:30PM EST
Join host Dame-O with J-Will & Lakrush Hearts bringing "Profound Real Live Expressions From An Artist". It's a night filled with humor and candid conversations. His unique insights are sure to keep you engaged and coming back for more of his real.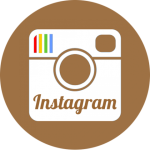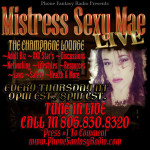 MISTRESS SEXY MAE LIVE
Every Thursday @ 9PM EST.
Join hostess Mistress Sexy Mae with Lakrush Hearts as we dive head first with health, lifestyle, sexuality, underground hip-hop, and more. Show features include special guest interviews & guest commentators.